Naturally degradable lubricants are made from bio-based raw materials or synthetic oils and meet the standards of environmentally friendly products. Synthetic base oils - HEPG, HEES, HEPR - are definitely worth the price you pay for them. Not only are they more than 60% degradable in nature, but they have exceptionally good performance and service life.
The field of application of biodegradable oils and lubricants is very wide, but it is mainly related to field work: agriculture, forestry, mining, construction and other industries.
PETRONAS biodegradable lubricants ask our consultants at the contacts below.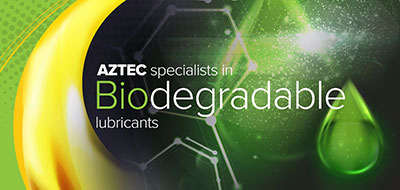 AZTEC produces biodegradable lubricants for the forest industry, agriculture and mining. Very large selection of hydraulic and woodworking oils.
You can find out more about the range on the manufacturer's website.
---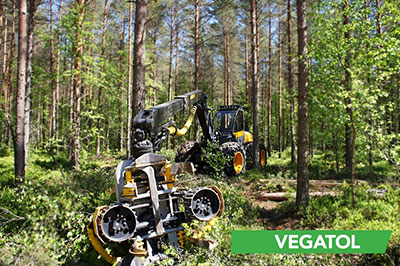 VEGATOL produces exclusively biodegradable products for the forest industry. VEGATOL chainsaw oil, although made from HETG base, has exceptional chain protection properties and adhesion due to the know-how of the additives. What will surprise the user is the quality of VEGATOL and the low price of the product.
A short catalog of products from this manufacturer can be found on the VEGATOL page.
---
Contact us for the selection of a suitable biodegradable oil by e-mail oilitecha@oilitecha.eu or tel. No. +370 68751234